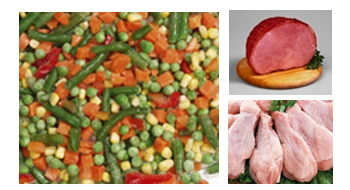 Work field:
Food products distribution
Client:
Agroalim Distribution
Achievement year:
2007
Country:
Romania - Buftea
Project's total costs:
3.880.000 euro
Services
As a result of a very good collaboration developed in time ADC GROUP was the general contractor for modernizing areal warehouses in Pitesti, Cluj-Napoca, Baia Mare, Targoviste), they entrust us with a difficult task: to transform a former repairing frigorific wagons' workshop (the old Transfrigotren Buftea) into an European standard warehouse
Consulting for optimization the flows
Technical expertise
Design
General contracting
General description
The decision adopted by Agroalim Group (number 1 in Romania in frozen and refrigerated food products) to build a center, a national logistic base, for distribution towards areal warehouse, It occurs following the development of the market and its tendency to grow up continuously.
We are referred to a 5400 square meters built surface, organized in warehouses for frozen products, for refrigerated products, picking zone, offices.
Following the acquisition of majority of stocks by the Smithfield group (world wide number 1 in swine meat processing), are built reception zone for swine carcasses, also transfer zone to Futures rooms for carving the meat and freezing and refrigerated warehouses.